Our Services
Contact Details
Gas Turbine Applications
P.O. Box 369
19550 Hwy. 78
Calera, OK 74730
USA
T: 580-924-1647
F: 580-924-0620
Founded in 1984, GTA is an independent service provider specialising in the Saturn and Centaur industrial gas turbines (Solar® Turbines products). GTA provides overhaul, repair and testing services for a longstanding customer base, primarily operating within the upstream and midstream sector, from its facility in Calera, OK.
GTA provide a competitively priced overhaul of all Solar®, Saturn & Centaur products. Each turbine is disassembled, cleaned, inspected, repaired, balanced and assembled to the highest quality standards.
About Turbine Efficiency
Founded in 2001 as an Independent Service Provider on the full range of Siemens industrial gas turbines from 1 –15MW. Turbine Efficiency provides a world-class service for all maintenance, repair, overhaul and testing of your gas turbine and package. The group operates from a state-of-the-art overhaul facility in Lincoln, UK with offices in Aberdeen, Dubai & Oklahoma, and resident Field Service Engineers in several key European locations. In 2016 TEL was acquired by Core Capital Partners, a mid-market private equity investor supporting high-growth UK companies.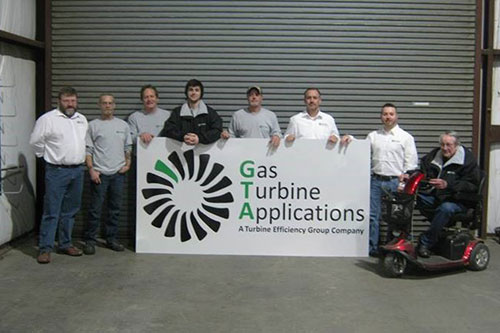 What our clients say
" We would like to thank TEL and it's technicians for their support . We at Greenfield Global take notice of the extra effort TEL go to, it is always appreciated". Greenfield Global
"Exceeding expectations and providing the type of customer service and specialist response that Petrofac demands." Petrofac
"We are made to feel important and we receive significant value for money and overall better communications" Dana Petroleum
"Performing multiple services on our SGT-200 over the last few years, the technicians sent to our location along with their office support have been great to work with and are very informative" Aaron Coffey Rose Valley plant manager